Een kleine maar zeer handige tip kwam ik tegen op de website van Web Upd8: How to hide files and folders in your file manager. Je maakt een tekstbestand aan met de naam .hidden en plaatst daarin de  namen van mappen en bestanden die je niet wil wissen maar toch niet wil zien in je bestandsmanager.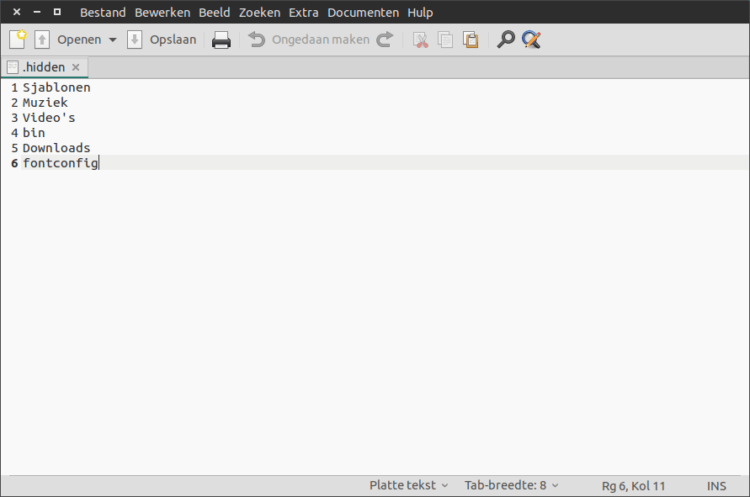 Ik heb die optie gecombineerd met het aanpassen van mijn bladwijzers onder Nautilus. Want ik hoef ook daarin bijvoorbeeld niet mijn mappen Video's en/of Muziek te zien.  Deze  bladwijzers van Ubuntu staan vermeld in
~/.config/user-dirs.dirs
Bewerkt dat bestand in je favoriete editor en plaats daarin een # voor de mappen die je niet meer in je bladwijzers wilt zien.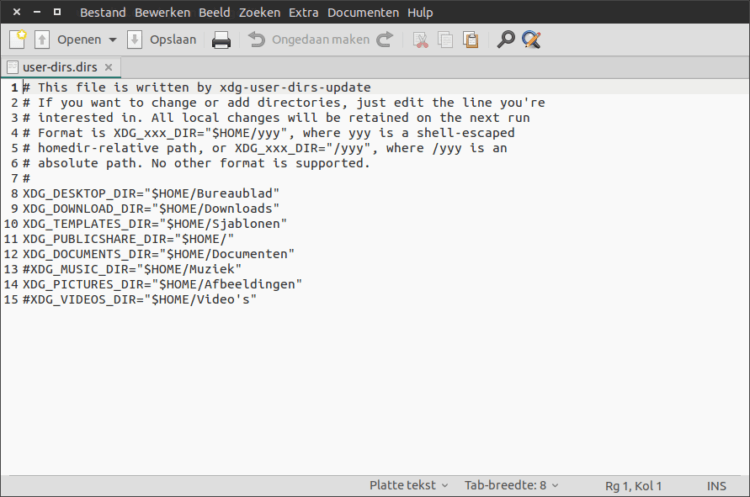 Het probleem is echter dat die mappen dan toch weer zichtbaar worden als je opnieuw inlogt. Dat los je dan door het volgende commando in te voeren:
echo "enabled=false" > ~/.config/user-dirs.conf



Bron:
http://www.webupd8.org/2015/05/how-to-hide-files-and-folders-in-your.html
http://askubuntu.com/questions/79150/how-to-remove-bookmarks-from-the-nautilus-sidebar