Ubuntu heeft haar nieuwe logo en huisstijl openbaar gemaakt. Met de introductie van Ubuntu 10.4 zal dit nieuwe thema worden geïntroduceerd.
The new style of Ubuntu is driven by the theme "Light". We've developed a comprehensive set of visual guidelines and treatments that reflect that style, and are updating key assets like the logo accordingly. The new theme takes effect in 10.04 LTS and will define our look and feel for several years.
Het ziet er inderdaad prachtig uit. Maar wat wel heel erg opvalt is de combinatie van stijlelementen die ook onder Apple's OSX prominent aanwezig zijn. En dan doel ik op de kleur van het bureaublad én de plaatsing van de venster knoppen. Vergelijk b.v. deze twee plaatjes: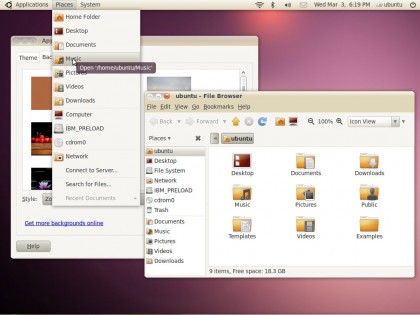 vs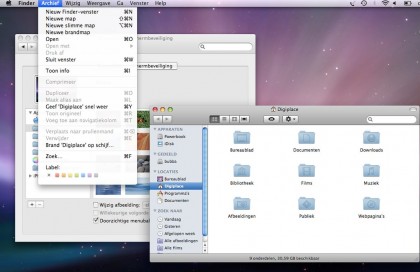 De verandering van de venster knoppen is natuurlijk de meest in het oog springende wijziging. Maar vergeet niet dat je onder Gnome zelf kan bepalen waar je die knoppen wilt hebben. Dat kan namelijk met behulp van gconf-editor.  (Onder /apps/metacity/general kan de button layout worden aangepast).
Maar voor de rest heeft Ubuntu natuurlijk een unieke eigen stijl. Dat is altijd zo geweest en dat zal ook wel zo blijven. De eerste indruk is in ieder geval erg goed.  Kijk voor veel meer voorbeelden op de wiki van Ubuntu 'Brand'.