Op 18 februari jl. heeft Canonical Ubuntu 14.04.4 uitgebracht. Deze 4e onderhoudsuitgave van Ubuntu 14.04 LTS brengt een ge-update kernel en X stack voor nieuwe installaties en zorgt voor verbeterde ondersteuning van nieuwe hardware. Ubuntu 14.04 wordt ondersteund tot april 2019.
In april van dit jaar komt Ubuntu 16.04 uit. Ook dit wordt een LTS versie met ondersteuning tot april 2021. Er worden tussentijds geen alpha's of beta's uitgebracht maar je kan altijd een zgn. daily build downloaden. Omdat ik een nieuwe SSD had geïnstalleerd heb ik besloten om Ubuntu 16.04 te downloaden en te gebruiken. Dat is natuurlijk niet verstandig en zo vroeg in het ontwikkelproces heeft het ook geen zin om een recensie te schrijven. Het kan immers nog alle kanten opgaan. Maar met die wijze woorden in het achterhoofd is het toch ook wel aardig om eens te zien hoe e.e.a. zich ontwikkeld.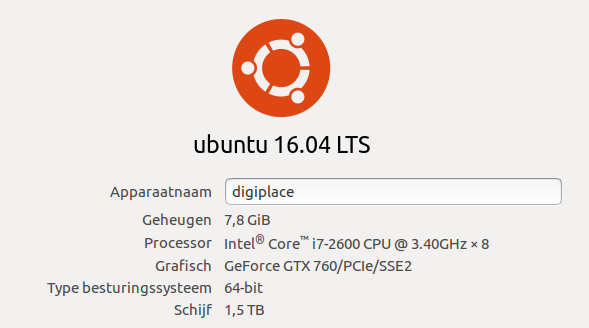 Ubuntu 16.04 (sneak preview)
Om te beginnen komt Ubuntu 16.04 natuurlijk met een nieuwe kernel. Op dit moment is dat de 4.4.0-6 uitvoering. Deze kernel is gebaseerd op versie 4.4.1. De kernel freeze staat gepland voor 7 april a.s. en de kans is dus aanwezig dat er nog wat updates aan gaan komen. De 4.4. kernel werd geïntroduceerd in januari va dit jaar en is ook een zgn. LTS versie. Meer informatie over deze kernel kan je lezen op bijvoorbeeld Softpedia: Linux Kernel 4.4 LTS Officially Released, Adds 3D Support in the Virtual GPU Driver.
Ubuntu gebruikt natuurlijk haar eigen bureaubladomgeving: Unity. Hoewel de devs hard aan het werk zijn voor Unity 8 wordt op Ubuntu 16.04 standaard versie 7.4.0 aangeboden. De standaard applicaties zijn gebaseerd op GNOME 3.18.2. Er is echter een uitzondering gemaakt voor Nautilus want daarvoor is versie 3.14.3 van stal gehaald. Dat had te maken met problemen die versie 3.18 met zich meebracht in de integratie binnen Unity. En hoewel het een achteruitgang lijkt is dat zeker niet het geval. Want je kunt met deze versie van Nautilus bijvoorbeeld andere toepassingen koppelen bij het openen van een bestand of map. Oftewel, als je een map hebt staan met daarin een dvd dan kan je met behulp van de rechtermuisknop bepalen dat die map moet worden geopend met jouw favoriete mediaplayer. Deze functionaliteit was sinds Ubuntu 13.04 afwezig en moest worden opgelost met behulp van GNOME Actions.
Unity brengt zichtbaar niet zo heel veel veranderingen met zich mee. Wel is het nu mogelijk om een keuze te maken voor de gewenste venstermenu's. Je kan ervoor kiezen om menu's weer te geven in de menubalk of in de menubalk van het venster zelf. En dat niet alleen, je krijgt ook de mogelijkheid om die menu's altijd zichtbaar te maken of uitsluitend als je de muis over de vensterbalk beweegt.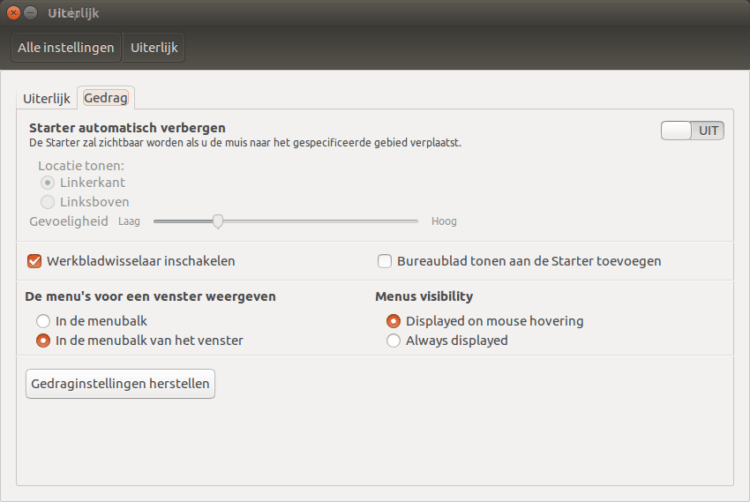 Een ander opvallende verschijning is het introduceren van een eigen Kalender applicatie. Hiervoor wordt GNOME Calendar gebruikt. In combinatie met gemaakte instellingen in "Online-accounts" komen bijv. je Google Calendar afspraken in de kalender widget te staan (rechtsboven in je panel, klik hiervoor op je tijd/datum vermelding).
Vermoedelijk komen er nog wel wat meer wijziginen op ons af. Zo valt bijvoorbeeld op dat Gedit en GNOME Calendar qua vormgeving niet helemaal passen met de rest van de applicaties. De kalender heeft zelfs problemen met het afronden van de hoekjes.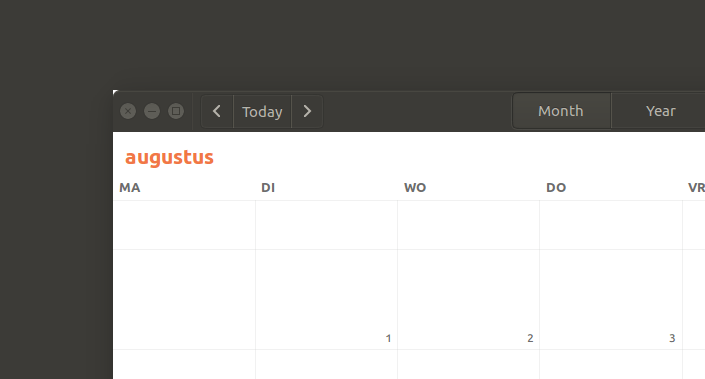 Verder zien we de laatste versie van Libreoffice verschijnen (5.1.0.3) en ook andere applicaties zijn natuurlijk weer zoveel mogelijk bijgewerkt naar een hoger versie nummer. Ubuntu Software Center is niet meer aanwezig. Er wordt gewerkt aan de integratie van GNOME's Software applicatie maar op dit moment wordt dat nog niet standaard geïnstalleerd.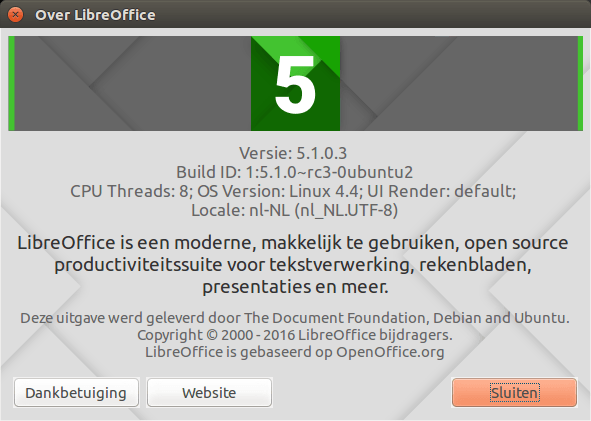 Het is nog veel te vroeg om een oordeel uit te spreken over Ubuntu 16.04. Daar moeten we nog ruim 2 maanden op wachten. Toch maakt deze Ubuntu 16.04 (daily build van 18-02) een verrassend stabiele indruk.  En afgaande op de ontwikkelingen die nu al zichtbaar zijn ben ik vast positief gestemd. Ubuntu 16.04 verschijnt op 21 april 2016.